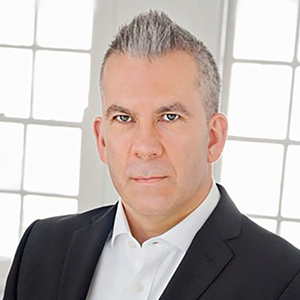 How Toyota is Again Embracing "Kaikaku" Innovation to Transform New and Used Car Markets
By Rowan Philp
Toyota Australia is complementing the brand's famed incremental innovation path with disruptive strategies, in a key signal to the global automotive market. Barry Money, GM of Retail Development at Toyota, Australia, has told BPI that the Japanese concept of "kaikaku" - or radical innovation – is increasingly critical for the industry, particularly in used cars, and within markets where new car buyer numbers have reached plateau.
"The concept of disruption will become more prevalent in the traditional automotive market, whether it's done by us, the franchises, or by the likes of Elon Musk at Tesla or other smart entrepreneurs," he said. "For us, the ability to understand and continually connect with loyal customers, and with at-risk customers – that is the focus."
Money said a radical strategy within the Toyota dealer network to focus on customer loyalty - rather than customer conquest – had led to a sales conversion rate of existing owners, which was dramatically higher than that of walk-in shoppers. Meanwhile, the company has employed big data technologies to identify the precise needs of individual customers, and to offer a menu of benefits tailored to the desires of repeat buyers.
Toyota is also investigating the use of personalization technologies – while doubling down on their person-to-person philosophy, with an integration program between sales and service professionals. Money said alternate strategies within the kaikaku philosophy – made famous by Toyota – were being employed by rival franchises, such as Subaru's effort to sell its cars directly to customers online, and the radical quality improvement strategies employed by Korean manufacturers.
These radical changes contrast with the concept of "kaizen" – or "continuous improvement" – which took Toyota from a domestic base in the 1950s to a globally dominant position by the 1980s. But it was disruptive in creating a new market – from college student new car buyers in the US to small businesses in Asia – by offering cars made suddenly affordable to consumers with a near waste-free production system, and quality in volume.
Clay Christensen – the Harvard Business School guru who first defined disruptive innovation – recently told students at Oxford University that Toyota's rise to dominance in the late 20th century represents "a model of disruption." Christen argues that Japan's only truly disruptive innovation since then has been the Nintendo Wii – as companies have preferred the capital returns of efficiency innovations over the capital investment risks of disruptive strategies. Whether right or wrong in that assessment – Money agrees that disruption is the way forward now – and especially in the used car space.
"15 years ago, Kaizen was a competitive advantage, but many of the franchises now – whether GM or Hyundai and others - are practicing some form of continuous improvement," said Money. "Even 10 years ago we didn't have this competition, and we didn't have the plateauing of the market that we see now. Therefore, to disrupt again, you need kaikaku – radical innovation; a differentiating pivot to provide even greater value and service. It doesn't have to be a physical product - when you're working with the whole of the dealer network, and asking them to focus on customer loyalty instead of customer conquest, that's radical. We have a very flat new vehicle automotive market – yet we have the most competitive automotive market in world, with only 23 million people, compared to 300 million plus in the US. Growth within that context requires a dramatic way of thinking, rather than an incremental way of thinking."
EXTERNAL CATALYSTS FOR INNOVATION
Using the Japanese concept of "yokoten" – or" best-practice sharing", Money says the Australian loyalty campaign was initially inspired by the success of the Toyota Exchange program in the US, led by dealership networks like the Penske group. He said even innovations by Toyota in Russia – which is using new technologies to standardize the trade-in process – were inspiring new ideas elsewhere. But Money said consumers themselves remained the primary catalysts for innovation. So the veteran auto executive will be holding ideation workshops directly with customers, "so we can get a sense from them the kind of technologies they want to see in the search to visit phase".
USED CAR MARKETS OVERDUE FOR DISRUPTION
In an interview with BPI, Money said the used car market – more than any other sector - required disruptive strategies in the near future. And he himself was part of that revolution last year, with a viral Youtube marketing campaign that used popular characters to warn of "The Perils of the Private sale" – and which invited consumers to direct those actors in various comical purchase situations.
"The used car division is really the last frontier of innovation – we need to dramatically innovate there; reducing the reliance on the private sale channel and promoting the benefits of the Toyota dealer network is one of the challenges," he said. "In Australia, the highest percentage of our used vehicle transactions are private to private – but there are problems there. Obviously, as a private seller you want to hide the defects. But also – the brokers who facilitate those sales take no responsibility as to quality or debts on the vehicle or other aspects. We were going to do kind of a boring documentary to highlight these perils – but then I thought: Australians love their humor, so lets do something different - we needed to get back to humor as a great way to connect to the brand. We won a bunch of awards for that campaign - we hit a million views in 5 weeks, which is pretty good for Australia. Now we're seeing some customers telling our dealers they'll never buy from private sellers again as this campaign has resonated with some of their worst experiences buying used cars."
But the Perils of the Private Sale campaign simply sets the stage for more opportunities to consider how to disrupt the used vehicle market. "At Toyota, we are always keen to consider our next step – it's part of our DNA to always challenge the status quo."
A CAREER IN KAIZEN AND KAIKAKU
Born in London, Money began his long Toyota career as a 22-year-old – assembling Corollas on the Takaoka production line in Toyota City. He has since been involved with virtually every division from engineering and logistics to marketing.
"My first job – I was given a time of 1 minute 31 seconds to complete 11 rather complex jobs, paired with a Japanese senior," he recalled. "Right away, the kaizen spirit was apparent, with a constant focus on improving quality and reducing costs for customers, and we all know that the Toyota manufacturing system has since been pretty much adopted by everyone. Later, they put me in a Japanese dealership and taught me how to sell cars – again, with strong mentorship. So Toyota has given me the opportunity to learn every facet of the business."
Money said the kaizen approach – together with the broader Japanese cultural imperative of harmony - has made intrepreneurship especially impactful within Toyota.
"Toyota is from a very rural area of Japan, and companies don't come more traditional than a Japanese automotive manufacturer – they tend to attract a lot of quite conservative minds," said Money. "Yet it remains highly innovative, because the culture is also aligned with the concept of kaizen. Japan is a very harmonious culture; if there are gaps, the feeling is to fix them – and kaizen is a mindset which aligns with that. It means we are always extremely happy, but never satisfied. I sometimes find myself at odds with other teams, but I enjoy a space in which I can be a bit of a corporate renegade - not accepting the status quo, constantly asking the question "why", pushing the boundaries."
Money conceded that the recent performance of Korean brands Hyundai and Kia had been "phenomenal", with Hyundai rising from the lower ranks to 4th position in market share in the Australian market in just a few short years.
"The Korean brands are extremely dedicated to achieving best practice - they've benchmarked themselves against Toyota, and their products these days are good."
While Money said Subaru's innovation of offering online sales for its sports cars was "very interesting – clearly kaikaku"; he said Toyota Australia would not rush toward online sales.
"For some A-to-B vehicle buyers, it is conceivable we could see online sales in future, but in general, customers want to touch and feel such an important product, and they do value their dealership connection – especially now that we have been improving and personalizing that experience," he said.
BIG DATA BEHIND THE WHEEL
Using new data collection, storage and analysis technologies, Toyota is dramatically transforming its sales and service engagement with customers, and boosting repeat purchases.
"Big data is huge in the automotive industry, in terms of the sheer number of data sets in different departments for the same customer," he said. "Through the history of ownership of the average vehicle – which is an average of 8 years here – each customer is engaged by numerous departments; each one creating their own data set. What we have done is to consolidate that and create our own central repository of data, which gives us phenomenal insight, which is fed back into our dealer management systems. We're able to see things we've never been able to see before - how long the customer is in the service cycle; how often they're repurchasing; you name it."
Toyota Australia has also launched a major data-driven loyalty program this year. "In January, we kicked off a massive project - with 60 of our 210 dealers around the country – established to provide eligible loyal customers with tailored offers from a detailed, personalized menu of benefits. We buy their old car – which is good for us – and we get them into a new car, and give them a bonus for being loyal, whether that's accessories; services; flexible financing, all based on our data insights."
Ironically, Toyota is using massive digital resources to increase – not decrease – person-to-person relationships, including a strategy to "transfer trust" from the salesperson to the service manager, and back again.
"The most impressive innovations are often the simplest; without giving the game away, the innovation we are working on is actually understanding and engaging our customers on a one-by-one basis," he said. "We need to know about owners' lifestyles; what his or her hobbies are; how can we further enhance their lifestyle; what great financial and insurance options would benefit them most. Where it used to be the case that salespeople considered their job done once the purchase was finalized and the customer turned over to the service team, we are now able to transfer trust relationships for future purchases. The service to sales collaboration for our loyalty program is data focused, not social media focused."

To read more about Barry Money's insights on Toyota's innovation strategy in the auto industry - check out his Game Changer Interview.