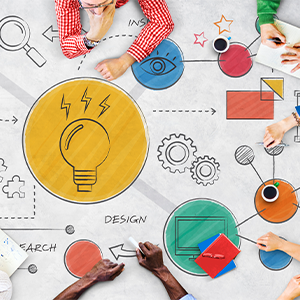 Big Company Frustration Over Applied Innovation
By Jonathan Tofel and Carolina Sasson
Revealing Paradoxes Within Consumer Packaged Goods Pachyderms
"The consumer packaged goods industry grew 10.3 percent in 2020 and small manufacturers accounted for nearly one-third of that growth whereas large manufacturers saw their share reduced for the fifth consecutive year."
—George Anderson, RetailWire [1]
It doesn't seem possible that a startup composed of three people and a dream could challenge a multibillion-dollar Fortune 500 company with seemingly inexhaustible resources, yet it's happening every day in the world of consumer packaged goods (CPG).
But this article is not about championing startups and declaring that David has beat Goliath. Quite the opposite. We want to offer a rallying cry for the leaders of innovation at legacy companies we all know and love to rethink what is possible and use their tremendous strength and power to transform the consumer marketplace for the better with radical, disruptive, and impactful innovation.
The question is, what are the startups doing right, and what can big CPG learn from them? More specifically, how can an innovator in a big company harness the passion, drive, and nimbleness of small CPG and apply it to the power of big CPG?
The problem doesn't lie with front-end innovation models, creating powerful ideas, or even making it all happen through execution. Large, legacy CPG companies have plenty of smart, talented people coming up with innovative ideas all the time and have all the resources they need to make ideas real. But when it comes to moving forward on the newest and most powerful ideas internally, especially the more disruptive ones, it's the very strengths of the large CPGs that seem to become the greatest barriers.
In most big CPG companies, there are decades of history with amazing teams creating, building, and perfecting rigorous processes designed to optimize large-scale production, consistency, and quality control. But ultimately, those exact processes are part of the challenge that can get in the way of doing something new and break through.
There are a multitude of other guardrails—each of which are appropriate and valid—that protect powerful brands, their consumers, and the employees who work on them for all the right reasons. We understand those constraints and value them, but the industry is shifting, and fast. If big CPG doesn't find a way to be a driver of disruptive innovation that creates new categories and engages consumers, then the shift we see happening to smaller brands will continue and accelerate—driving a massive shift in power.
QUOTE : "The CPG Bigs have every advantage when it comes to creating innovation that delights consumers and compels retailers. Yet entrepreneurs continue to outflank and out-innovate us with their agility."
—Todd Newman, Vice President of Innovation, Keurig Dr Pepper
When we discuss the challenges of innovation with our big CPG clients, we often hear things like the following… if you work in a large CPG, see if any of these comments ring true:
"For a category leader, we do a lot of following. It's not sustainable leadership—we need to future proof our portfolio."
"Our pipeline ideas often are close in and reactive (to competition, technologies, etc.). We need to find long-term opportunities that will truly be meaningful for retailers and consumers."
"Our leadership often shifts focus and priority in a big way, practically every two to four years. Heck, we've had six layoffs in the past eight years. This change of leadership and strategy makes everyone feel rudderless—like there is no direction, and we're just writing decks to write decks."
"We can be slow to launch innovation projects because we fear failure, but we're also slow to kill projects, and I've watched us grind away at bad ideas for years."
"It's amazing to think that we launch over one thousand new items a year. A lot of effort goes into all of that. Unfortunately, the vast majority of those new items are package changes, label changes, seasonal and promotional offerings—products that perpetuate what we have but don't offer anything new and exciting.
"Do you know how much IP we have locked up in PowerPoint decks? We have an unlimited list of 'winning' ideas at our fingertips that get recast and recycled internally about every five to eight years. Why aren't we launching these? It's probably because each one poses a level of risk, and we're just afraid of failure."
There's no doubt that the challenges to creating and driving disruptive innovation are complex, intricately interwoven, and difficult to overcome. There's no monolithic cause, nor can it be boiled down to a simple formula. On the contrary, there is a complicated array of issues at work with launching innovations, including elements like the following:
Managing Internal Risk Tolerances
Fitting Within Existing Systems
Prioritizing Long- versus Short-Term Horizons
Envisioning Possibilities
Striving for Perfection
Changing Landscapes
Turning Ideas into Action
All of these can become hindrances to realizing consistent, powerful, and breakthrough strategic innovation.
The good news is, big consumer packaged goods manufacturers still retain numerous distinct and powerful advantages, and they can choose to drive innovation just like the startups. They can choose to take seemingly smaller and riskier bets based on consumer insight and an "informed gut." They can choose to make their riskiest ideas real through small-scale testing where consumers can show them the value of that idea through the act of purchasing.
They can choose to validate key assumptions of the model with real-world data to prove out and de-risk the most disruptive and exciting ideas. Lastly, they can choose to harness the mindset of entrepreneurs and combine it with the power of big corporations. They can choose to lead category change and future proof their growth. And when they do, it is going to lead to amazing results for their operations, and for us consumers as well.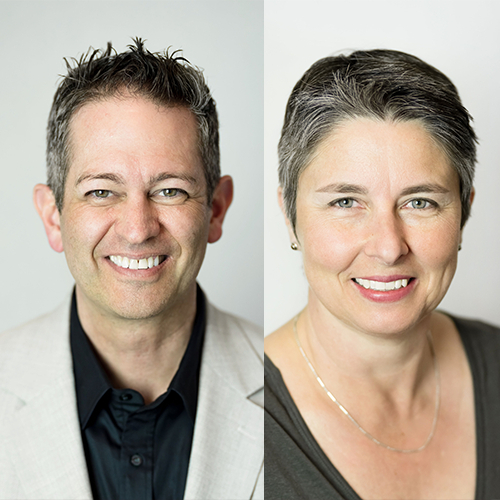 Jonathan Tofel and Carolina Sasson
CEO (Tofel) & COO (Sasson) of Mission Field
In The Machine: Driving Entrepreneurial Innovation In Large CPG Organizations. Tofel is the Founder and CEO, and Sasson is the Chief Operating Officer of Mission Field, a global innovation, strategy & insights consultancy. Mission Field has twice made the Financial Times America's Fastest-Growing Companies and INC 5000 lists.
For more than two decades, Jonathan, CEO of Mission Field, has been a consumer goods package entrepreneur at the forefront of Innovation in Fortune 500 CPG companies. He has worked with clients in the United States, Europe, Latin America, the Middle East, and Asia to develop 1000s of unique product ideas. His clients have included a who's who of CPGs, including PepsiCo Inc. (Frito-Lay, Quaker), Heineken, General Mills, Tropicana Brands Group, and Kellogg's.
As COO, Ms. Sasson helps Fortune 500 CPG clients kickstart their internal innovation processes from ideation and strategy design to prototype development and real-life battle testing. All with the entrepreneurial speed that often alludes large corporations. She has worked with some of the leading CPG companies in the world, including, Clorox, Kraft-Heinz, Keurig Dr. Pepper, Danone, and Ocean Spray.